What we do
Craftsmen on board
The survey says that nearly more than 800 million people use Android applications worldwide. Can you still afford to be on the blind side of 800 million potential customers? Algoworks provides Android App development services to companies by utilising its team of expert developers experienced in working with Startups and Enterprises.
Our developers adhere to best optimised Android application development tools to provide top product development services. We are experts in Native mobile app Development, Hybrid app development (Xamarin, ReactNative, Flutter), Game development, Android Security Architecture, OpenGL using Android SDK (Software Development Kit).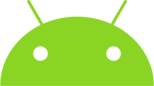 Why Android Application Development?
The Android application market is growing at a fast pace. Let's have a look at a few reasons why
companies should go for Android App Development.
More about Android
Switch to a better way of building apps
Highly Scalable
Promising technology
Rich and Friendly
Feature-rich & user-friendly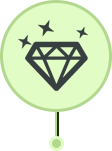 Enhanced Productivity
Highly competent & functional
Algoworks is here to help
Know more about our services
Learn how we can transform your business
Algoworks' advantages of Android
application development
Why choose Algoworks as your Android app development partner?
We provide effective solutions at competitive prices
We offer 24/7 open communication channels with experts
We have a thorough Android application development exchange ideation
We have flexible business working models
We love to go an extra mile to put that happy smile on our clients' faces
We are an award-winning Android application development company.
Our Insights
Your curiosity ends here!