Empowering

Non-Profits
What is Salesforce Non-Profit Cloud?
Built on Salesforce, Non-Profit Cloud integrates the digital workflow of Event Management, Fundraising, Marketing & Communications and Volunteer
Management teams to deliver experiences that surpass the expectations of
today's digital stakeholders. The Non-Profit Cloud, being practically free
and open-source, leverages the #1 CRM to create a Constituent Relationship
Management system for Non-profit organizations. The Cloud empowers non-profit
organizations to fund and run all their campaigns using
one connected platform.
Hire Salesforce Non-Profit Cloud Service Providers
Learn more about our services!
We can help you transform your business
How to customize
the Non-Profit Cloud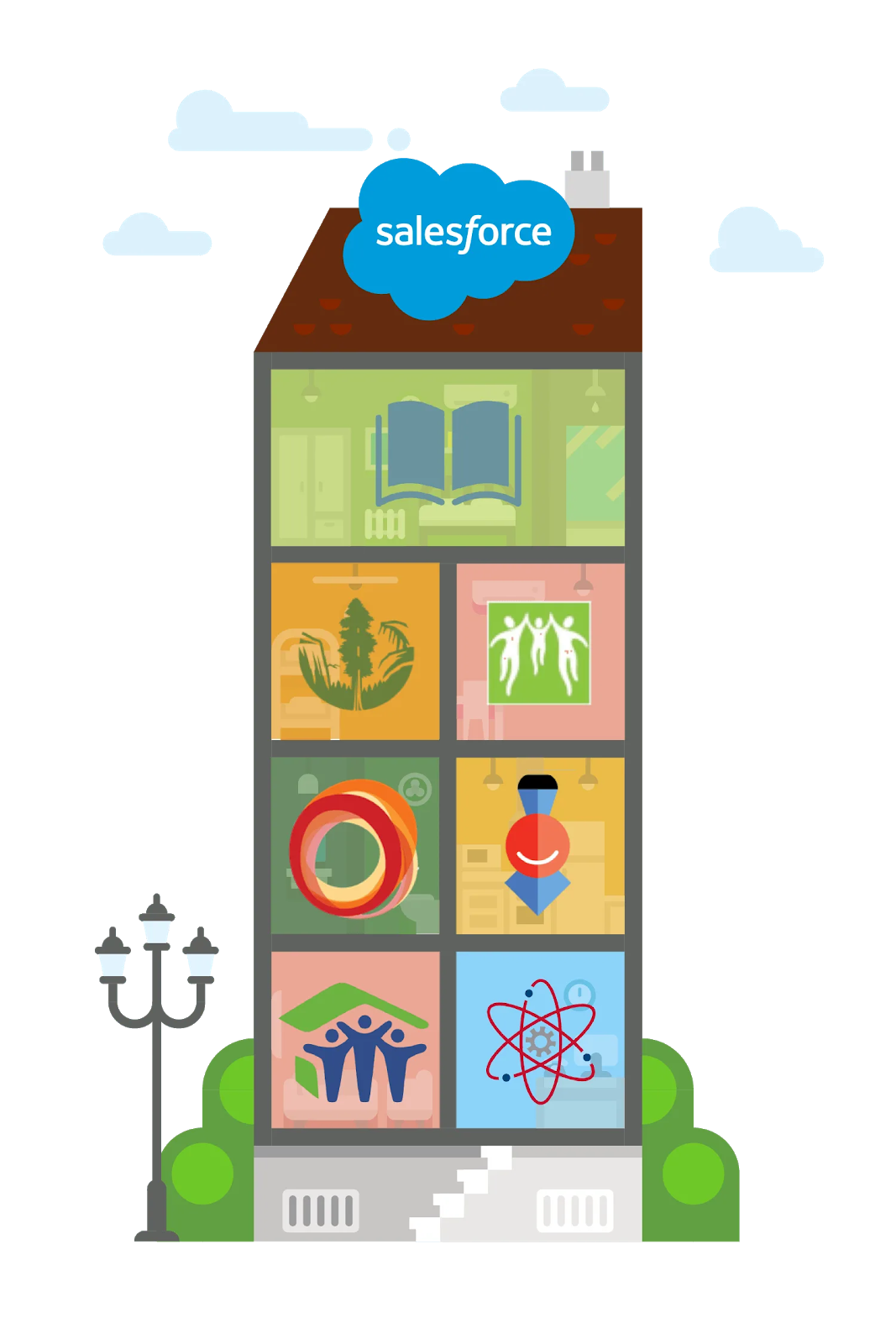 Customizing the Cloud during the implementation process
Salesforce, Sales Cloud, and others are trademarks of salesforce.com, inc., and are used here with permission.
Algoworks' advantage of Salesforce Non-Profit Cloud
services
We are known for our expertise and unmatched skills.

We offer competitive prices.
We use latest tools and technologies.
We go an extra mile for client satisfaction.
We ensure complete confidentiality.
Our Insights
Your curiosity ends here!