Custom Adapter for Texas Based
Billing Firm

Helped Accomplish Global Expansion Plans
Algoworks provided Salesforce Development Services to create a Customized Novel Integration Adapter which helped an established US based Billing Firm Take Their Business To 24+ Countries
About Client
Our client was a company founded by billing veterans and specialized in providing billing and financial solutions to American clients. In their bid to capture a more globally diverse client base, they decided to launch their own complete Software-as-a-Service billing platform, with features like all-in-one billing and invoicing, rating/metering, and subscription billing. As the business of our client started growing up, they started getting more diverse business opportunities. These globally diverse opportunities made the billing firm realize a need to scale their billing operations to allow their clients a way to integrate their CRM with the billing platform. In most cases these potential clients used custom pre-established Salesforce CRMs with their own custom sales processes. To this end the Client Approached Algoworks to develop a flexible and scalable adapter on Salesforce that would help its customers to provide online billing solutions within Salesforce itself.
How we did it?
After having analysed the client's requirements, our experts were able to break-down the complete project into four major problem areas:
Custom Integration Adapter
Challenge: How to facilitate every custom Salesforce installation
In their bid to clinch global large scale customers, our client encountered a huge number of potential customers who wanted the billing platform, but wanted it to be integrated with their own Salesforce CRM. In addition most of these potential customers had their own business logic when it came to billing hence each one's Salesforce product used different field value and names for their billing data. To solve this the adapter should be versatile enough to connect with any Salesforce instance.
Solution: Ability to map according to custom configurations
Algoworks suggested building a highly flexible generic Salesforce integration adapter extendable to all types of Salesforce versions and custom installations. The JAVA based solution automatically created billing objects in the Salesforce instance and automatically synced the data in the SaaS platform with the Salesforce objects. We created several custom pages using Sencha UI tools to help manage objects related to billing platform from Salesforce side. We also created Apex classes that triggers the created Visualforce pages.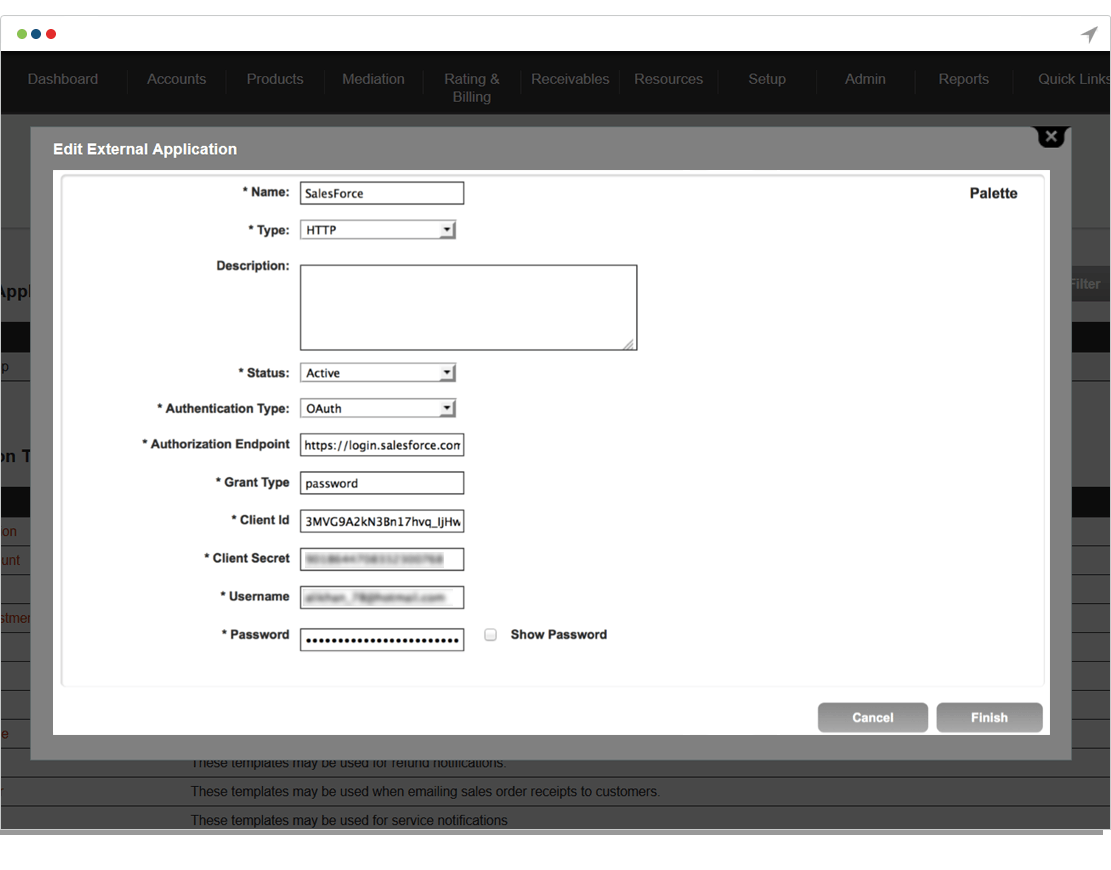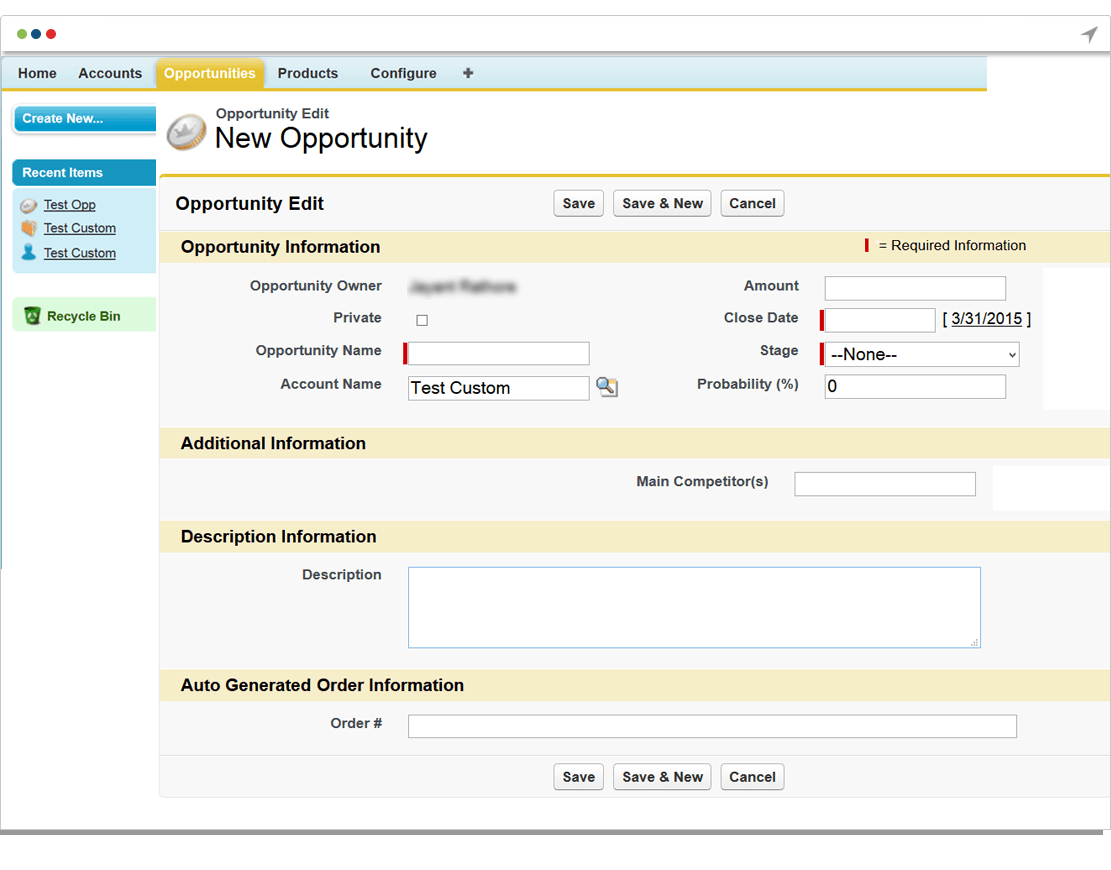 Simultaneous Data Updation
Challenge: Billing in Salesforce itself
The billing firm's clients did not want their executives handling Billing Platform information and CRM separately. They wanted a solution that would allow users to update information via one platform only.
Solution: Seamless Salesforce and Billing product integration
Our adapter had the capabilities to create billing accounts simultaneously in Salesforce and client's application.Through SOAP and REST callouts our adapter allowed users to update & manage information via Salesforce exclusively. The customization in the business logic of Salesforce was planned to be a close replica of client's basic business operations. Not only did we facilitated information exchange, we provided our app capabilities to place complete orders from Salesforce CRM itself. We created custom Visualforce pages to facilitate data entry from Salesforce side. The forms were a close replica of the SaaS platform's forms which eased the learning curve of both platforms.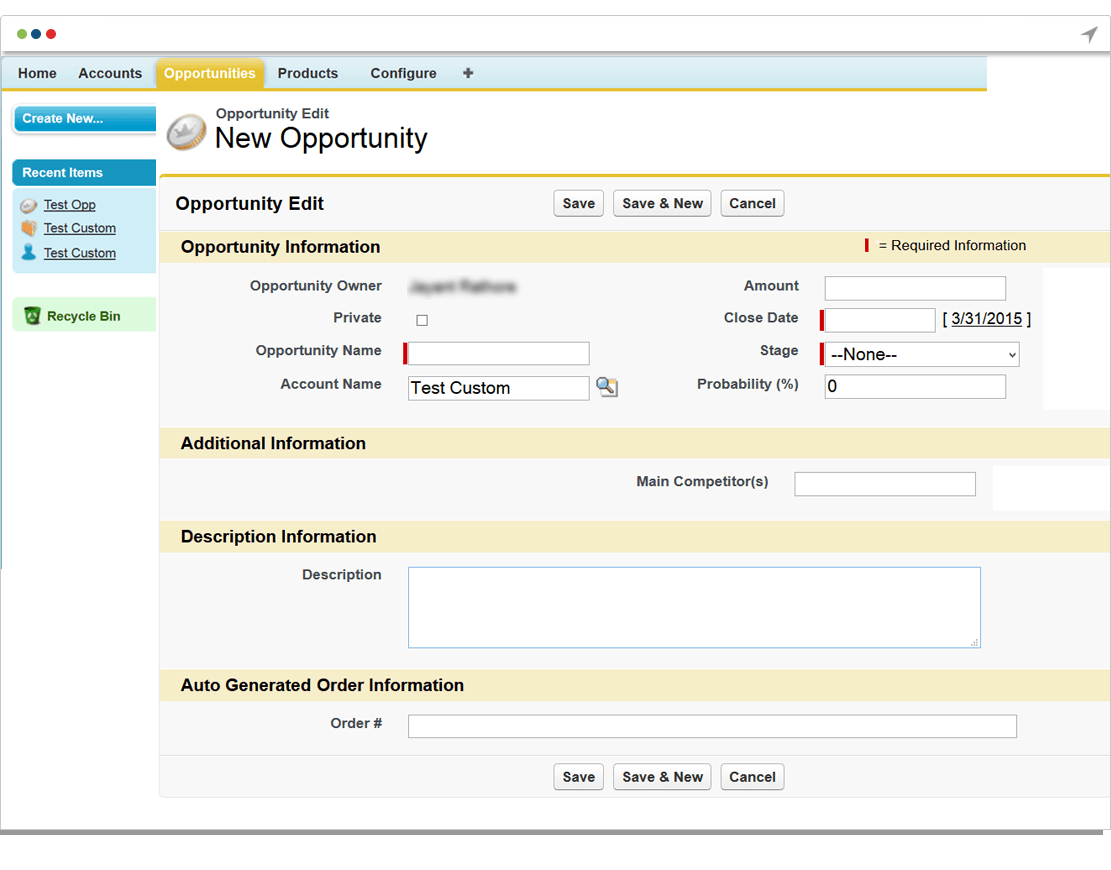 Product Management in Salesforce
Challenge: How to make product information available in Salesforce
The client wanted to give their customers ability to view full product list in Salesforce itself. The information should be available in such a way that editing from one place would reflect the change in both Salesforce's and SaaS platform's database.
Solution: Created an efficient product manager
To implement this we created custom Salesforce Visualforce pages that allowed users to view complete product catalogs. We also provided features to help prepare knowledge base and sort it into appropriate categories using filters. Our solution took into account all possible types of products, services, addons, and subscription based products. The users can now place an order from the Salesforce instance itself, and it would be automatically synced with both the Salesforce and client's application. All necessary information about a product was now within client reach from the Salesforce instance itself.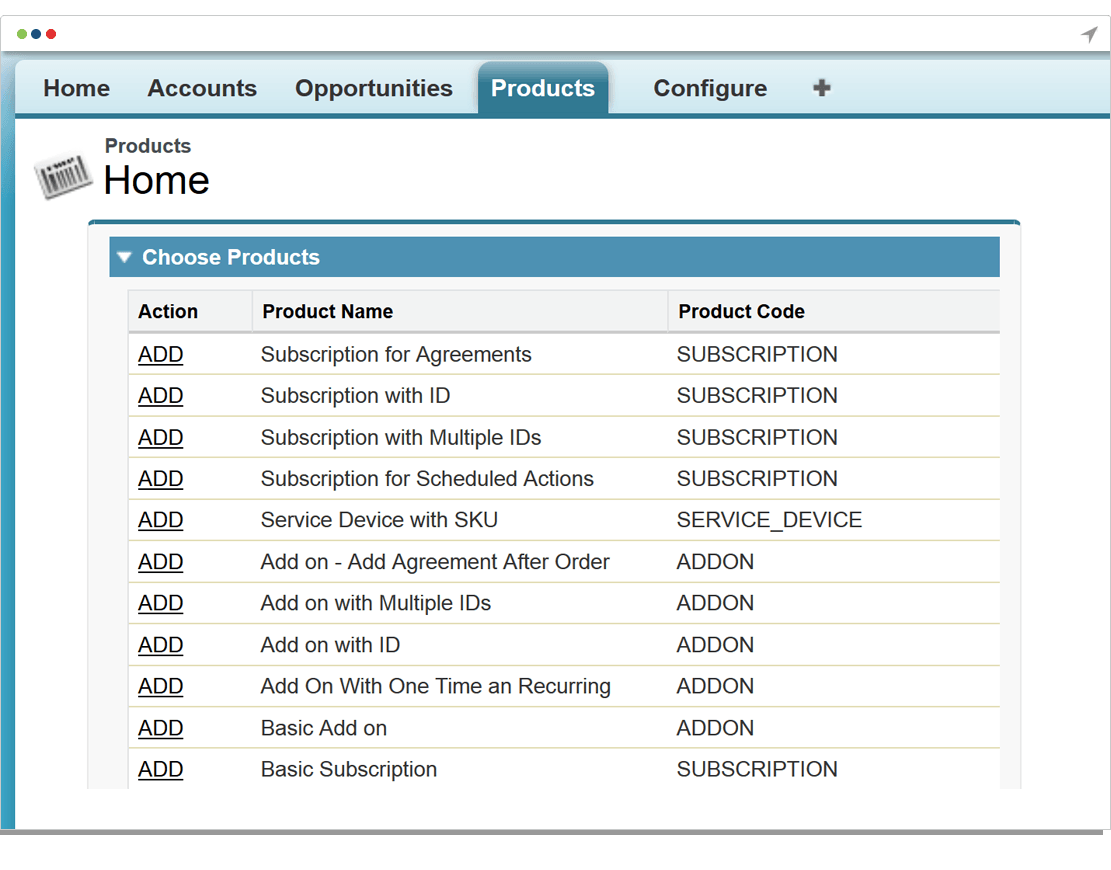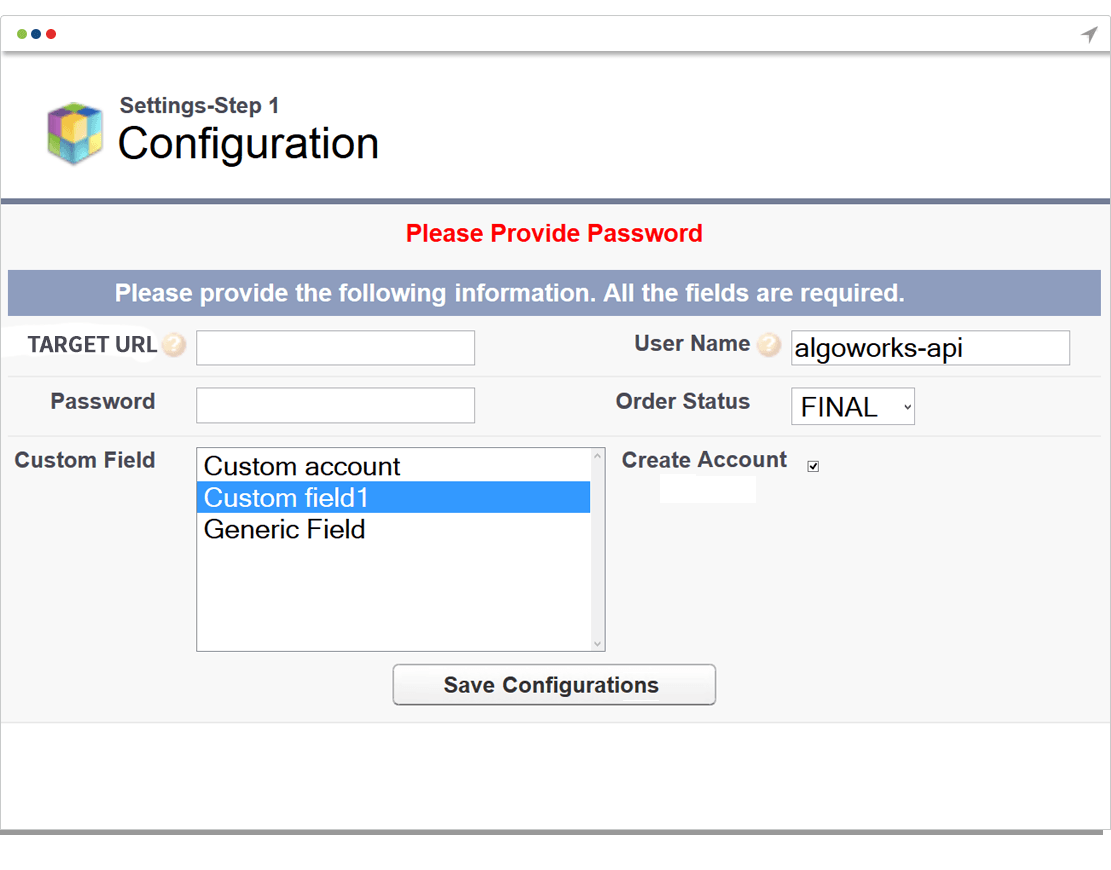 Security and Authorizations
Challenge: Accommodate 100+ agents and Managers
Billing information is very sensitive. The client wanted a highly secure platform. They had a team of 100+ agents and managers who were organized in a very complex hierarchy of authority. So they needed complex authorizations to facilitate each agent's role.
Solution: Single sign-in using Salesforce
Since every SaaS user already had a SaaS login, we implemented a single sign-in feature to make the solution user-friendly as well as secure. Salesforce users can access the SaaS platform's database from the Salesforce side using their SaaS instance's login ID, URL, and password. We also tweaked the authorization of each type of employee to allow greater access to some and limited access to others as per their role requirement.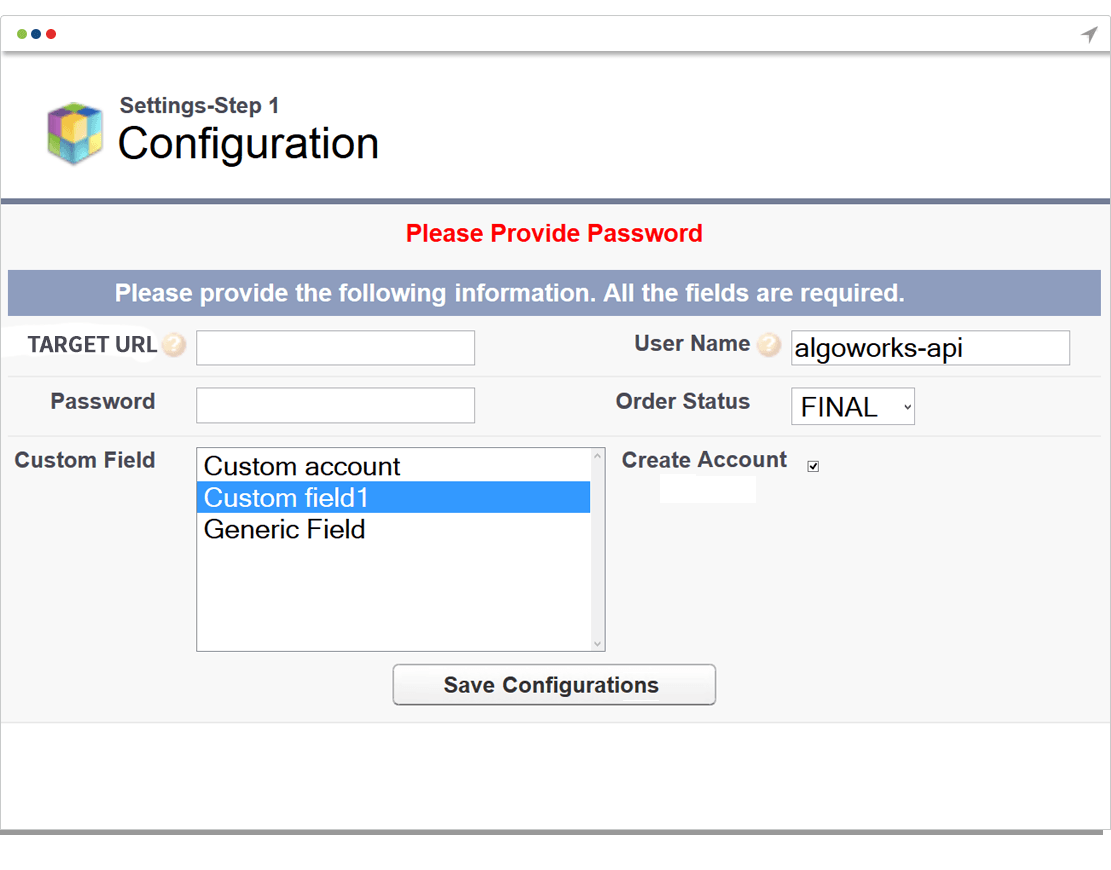 National to international ... local to global!
With multi-time and multi-language plug-ins implemented, the client now operates in more than 24 countries.
50% Reduction In Bill Processing Of Each New Lead
The integrated implementation has helped reduce the bill processing time taken by each executive by more than 40 hours per month.
Data Entry From Salesforce 40% Faster
Our custom user-friendly Visualforce pages for data entry from Salesforce side increased each agents data entry speed by more than 40%
Single customizable Adapter for all SFDC users
Earlier client had to create several different adapters to integrate the billing platform with individual client. Now a single adapter can be used with any client using any Salesforce version.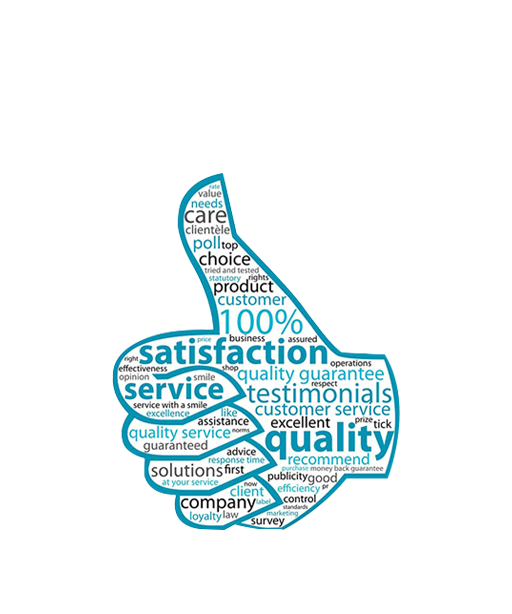 Related Projects
Checkout these related project to know about our company, our work, and our expertise.
Contact Us
Are you facing similar problem in your project or if you want a custom solution fitting your needs, dont hesitate to contact us for a free consult and quote. Get our expert advice before moving forward.